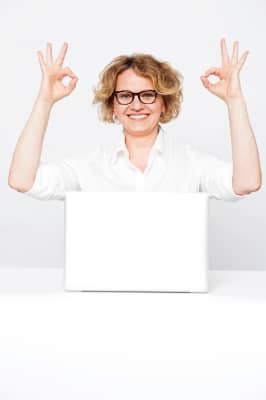 Apr 8, 2021 3:08:51 PM
Haley is starting as a new member of the SyncShow digital marketing team. She will start as an Account Strategist working with clients in various industries and verticals. She will be working on all inbound tactics including blogging, SEO, social, email, PPC, websites and more.
Her background lies in Email Marketing, Direct Mail Marketing and strategy development. She has worked with clients such as Walt Disney World, Vitamix, Nationwide Pet Insurance, LVCVA, Portillo's Hot Dogs, Tiffany and Co, and Adventures by Disney. She has built comprehensive marketing programs at attract, engage, and retainer customers and help push them to the next level. She is strategic and creative and thinks outside the box and is always putting the client first and addressing their specific needs first.
She has technical knowledge relating to databases and app development. This technical foundation will help her to understand the why and how behind the processes that are put in place with her new clients. She is happy to start learning and growing in this new role and will plan on taking you with her.
She will be diving deep into all areas of inbound using HubSpot. She will be responsible for creating and maintaining relationships with clients to drive them to get more leads, more customers, and ultimately more sales that will drive profit for their various business segments.
Follow along with me and my blog as we go through this journey to inbound and beyond!
Read More