Thank you for your interest in our case study. We hope it provides you a detailed understanding of how SyncShow is able to help you reach your goals.
Click to download the case study.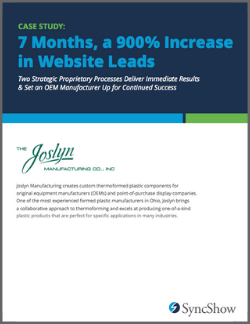 If you'd like to discuss how SyncShow's team of specialists can develop a website strategy and inbound marketing plan that increases organic traffic, website leads and social media traffic for your company, contact us today.