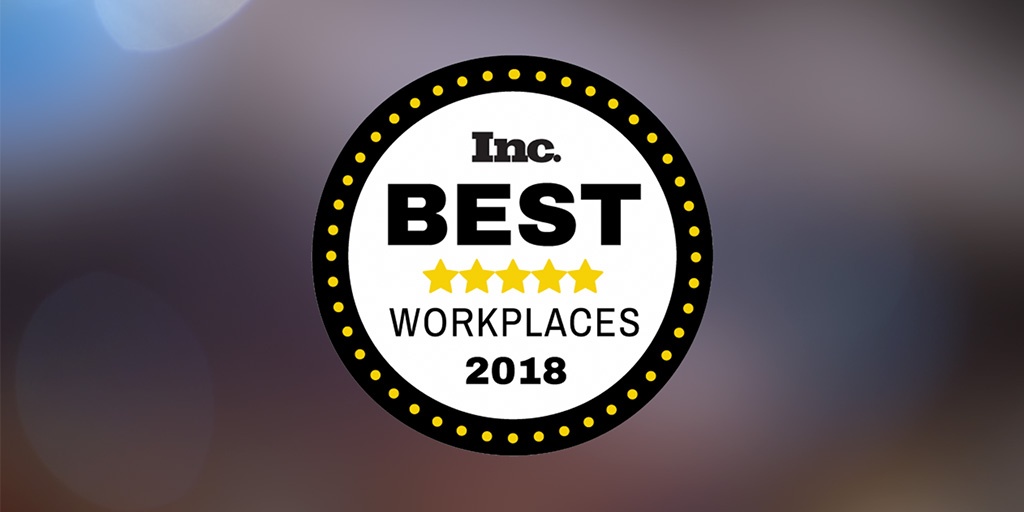 SyncShow Recognized as a 2018 Best Workplace by Inc. Magazine
Inc. Magazine recently revealed its list of 2018 Best Workplaces, and out of more than 1,800 applicants nationwide, SyncShow was selected to be one of the approximately 300 companies awarded.
"We've worked really hard over the last few years to build a company culture that allows people to be their best at work. While we offer a fun, flexible environment with some great benefits, our culture is much more than that. It's about how we engage with each other on a daily basis. It's about producing results for our clients and celebrating those successes. It's about collaborating to make us better and sharing the rewards."
– Chris Peer, Founder & CEO
Watch our video to learn more about what makes SyncShow a great place to work.
A Team Environment
At SyncShow, we hire, coach and develop top talent that best fits the needs of our clients and our team. We're continually developing the strongest team of marketers, strategists and growth consultants for our clients in the Manufacturing and Freight & Logistics space—and adjusting to find the right balance of skill, experience and innovation to meet the changing demands of how we market and grow companies.
We're driven to produce results we're proud of—and ultimately getting the "win." We're extremely passionate about the work we do, but are equally passionate about celebrating a job well done and loving life.
Work. (What We Love.)
We're not happy unless our clients are happy, which is why we're constantly learning, continually questioning and inevitably improving upon the skills we thought we'd already mastered. Our work must be great and geared toward the continued success of our clients.
Play. (Our Second Love.)
We believe in having a great work environment and celebrating the successes of our team and clients alike. Work well done is incentivized with employee of the month awards and team bonuses. We like to celebrate the "wins" by kicking back together—having fun as a team takes many forms, including March Madness celebrations, soup-themed "Souper" Bowl parties, quarterly team getaways and happy hours.
Life. (What Matters Most.)
We believe each team member should be well-rounded outside of work so that we can reach our fullest potential—both personally and professionally. Summer-hours, gym membership reimbursements, treadmill and standing desks, and race fee reimbursements are just some of the perks we enjoy.
---
Driven by Core Values
Our core values of integrity, dedication, respect, passion, happiness and tenacity influence every decision we make.
Integrity
We do what's right. We do what we say we will do. We do everything to the best of our ability.
Dedication
We dedicate ourselves to the quality of our work and to the growth of our clients, our team and our company.
Respect
We listen, learn and respond with respect—always.
Passion
We love what we do. We learn, grow and prosper. We believe in and are enthusiastic about our work.
Happiness
We have positive attitudes, a willingness and ambition.
Tenacity
We never give up.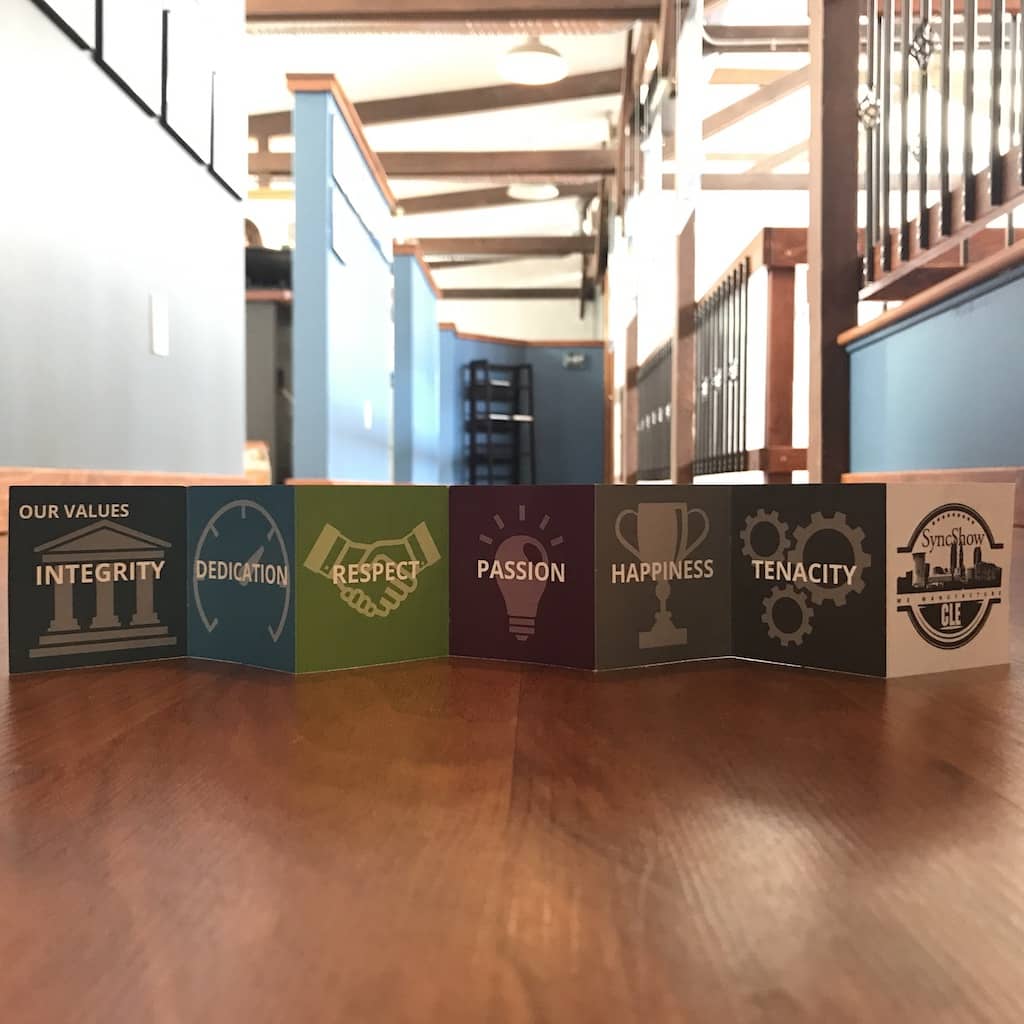 The Best Way to Understand Our Culture is to Experience It - Watch Our Employee Videos to Learn More About Life at SyncShow!


Like what you see? We're always looking for great people to join our team. Check out our careers for open positions and Join our team.
"The environment at SyncShow offers so many unconventional opportunities to grow both personally and professionally. I love the entrepreneurial spirit of the organization, the ability to bring new ideas to the table, and make an impact with our team and our clients."
– Erin Kerrigan, Vice President