Relaunched PPC Strategy Drives Spike in New Hires at a Reduced Cost
About ATS, Inc.
ATS, Inc. was founded by Harold Anderson in 1955 to meet the trucking and shipping requirements of small and large companies throughout the United States.
A family business that can tailor its service to meet your needs, ATS, Inc. can adapt to your specific requirements, both in terms of load size and weight and of the pickup location and destination. ATS, Inc. also uses the latest technology in its trucking services, as demonstrated by its equipment, service and tracking technologies and modern inland and international heavy haul transportation services.
The Challenge
Finding and retaining quality employees is a challenge across the entire transportation and logistics industry. According to research published by the American Trucking Association (ATA), the industry will need to hire almost a million new drivers before 2024. Retirements are the main reason. More than 13 million people work in transportation, and the Department of Transportation says almost half will be eligible for retirement within the next 10 years.
Before its engagement with SyncShow, ATS, Inc. was making significant investments to run PPC campaigns to its Drive4ATS site. ATS, Inc. communicated to SyncShow that it would be thrilled to decrease its ad spend by 40–50% in the next three months.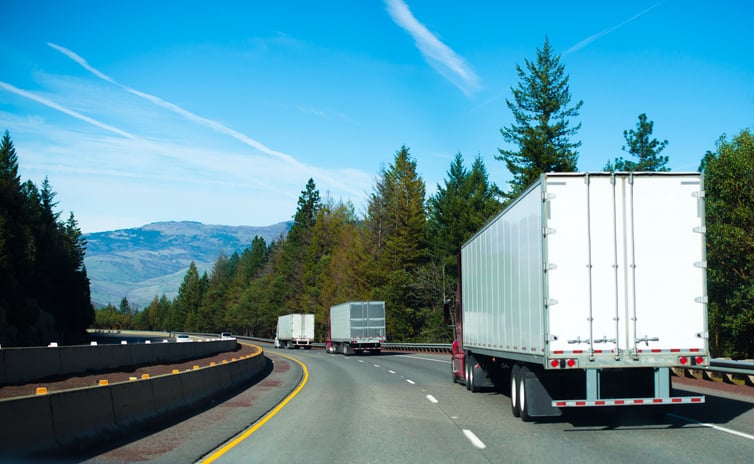 Our PPC Campaign Strategy
To our advantage, ATS, Inc. had years of data to dig in on. After analyzing the data, our team found several areas for improvement. Our initial next steps to improve the campaign included:
Identifying non-performing keywords and removing them from the campaigns so ATS, Inc. was no longer spending money on search terms that were not driving qualified applicants
Restructuring and organizing ATS Inc.'s PPC campaigns
Further determining which search terms were not strategically aligned with the campaign goals so ATS, Inc. could optimize its exposure.

For instance, we wanted ATS Inc.'s ads to show up for "driver jobs" but not "bus driving jobs," so we added "bus" as a negative keyword (negative keywords let you exclude search terms from your campaigns that you don't want to rank for).

Restructuring ATS, Inc.'s audience to only target certain states that it was hiring in. Previously, ATS, Inc.'s campaigns were targeting the entire U.S., which was causing wasted ad spend.
Next, we looked at how ATS, Inc.'s website was performing to ensure the site was structured well and drivers could find exactly what they needed to easily apply.
From there, we identified more specific job searches like "heavy haul trucking jobs" or "owner-operator trucking jobs" and created specific web pages for each so visitors could find exactly what they were looking for. Now, when someone searches for "heavy haul trucking jobs," they are brought to a heavy haul-specific website page with the ability to apply. This creates a much better user experience than just driving everyone to a general "trucking jobs" landing page.
Another important piece of the PPC strategy included looking at how each device (different browsers, desktop, mobile, etc.) performed. Making sure the flow from each device is smooth was critical. We discovered broken web pages and the driver application form was not working from a mobile device, so essentially everyone that tried to apply from their phone was not able to.
Results
The relaunch of ATS, Inc.'s PPC campaign strategy has significantly reduced the CPH and increased the number of new hires ATS, Inc. is making.
Since the start of the program (four-month period):
ATS, Inc. spent half of its typical ad spend and gained 146 more applications (an 86% increase)
CPH has decreased by 33%
Paid click-through rate (CTR) increased by 21%
Cost per click (CPC) decreased by 68%
Cost per application is down 31%
All trucks are full!
Impact
Through our PPC and search engine marketing (SEM) services, we ensure the programs we use align with your product, target customers and budget. We carefully assess each factor and recommend only what will bring you the biggest return on investment (ROI). As marketing specialists who understand manufacturing, transportation, professional services and other types of B2B companies, we bring industry expertise to our PPC and SEM efforts, further ensuring you get found online.
"I started working with SyncShow only a few months ago to manage all my PPC activities after a failing campaign for over a year. In less than two weeks, they reset all my campaigns up properly and got my ROI back to my goal level in less than 30 days. I am excited to have them now move into managing all our SEO as we just awarded them to rebuild our entire corporate website as well. They are professional, timely communicators, and best is, they are driven by data and results. It is the overall culture of each member of SyncShow I have worked with."
Joseph Goering, vice president, ATS, Inc.
Multiple logistics and transportation customers have relied on us to solve their most complex marketing needs. For tailored strategies for your industry, contact us to start the conversation.