Sales + Marketing
= Revenue Growth
At a time when B2B manufacturing companies are scrambling to reduce costs and drive growth, the buying environment has never been in such turbulence. Today, value has taken a predominant position in the buyer's mindset, and the companies that position their value proposition most effectively win the relationship.
SyncShow uses a value-based sales and marketing strategy to help manufacturing, professional services, freight & logistics companies acquire new customers and expand existing relationships. Finding value in the intangible is difficult for many business owners let alone an engineer-minded CEO who prefers documentation, t's crossed and i's dotted. Making the transition to a marketing- and sales-driven company requires a change in thinking about how your buyers buy and what motivates them.
SyncShow generates measurable, actionable interest in your brand, product or service. But that's just the beginning. We also work to move prospects through your sales cycle (aka the buyer's journey), and build the relationship over time.
Define and achieve sales and marketing goals to track your return on investment, ensuring marketing and sales strategies are on the same page.

Provide insight into sales performance by analyzing lead-to-sale conversion rates, average order value, client lifetime value and sales goals.

Build a sales-lead engine by studying your website traffic, conversion rates and quality of online leads, and create an inbound marketing strategy to improve metrics.

Make inbound marketing work for you using SEO, lead generation, landing pages, lead scoring, email marketing and website integration.

Improve efficiency with automated solutions like email drip campaigns and other behavior-driven content.

Become a thought leader with great editorial content for your site, social media and blogs.
Data Provides Intelligence
By pinpointing the exact source of your digital engagements—right down to the individual lead, social media outlet, company, group, blog post or keyword—we can identify exactly how your B2B lead generation strategy is working and optimize it to ensure maximum return on investment.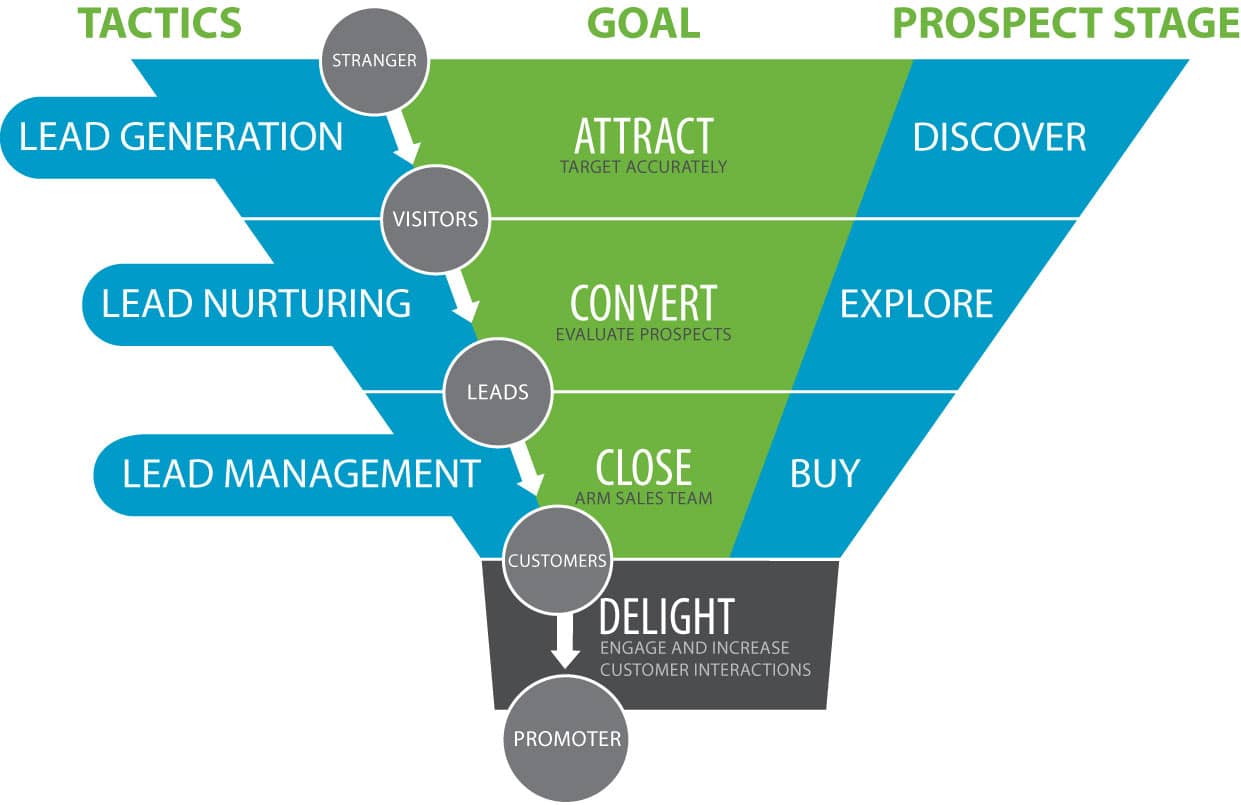 How it Works
SyncShow attracts, engages and nurtures qualified sales leads before handing them off to your sales team to build the relationship and close the sale. The tools are sophisticated so the process can be simple. The buyer's journey has changed.