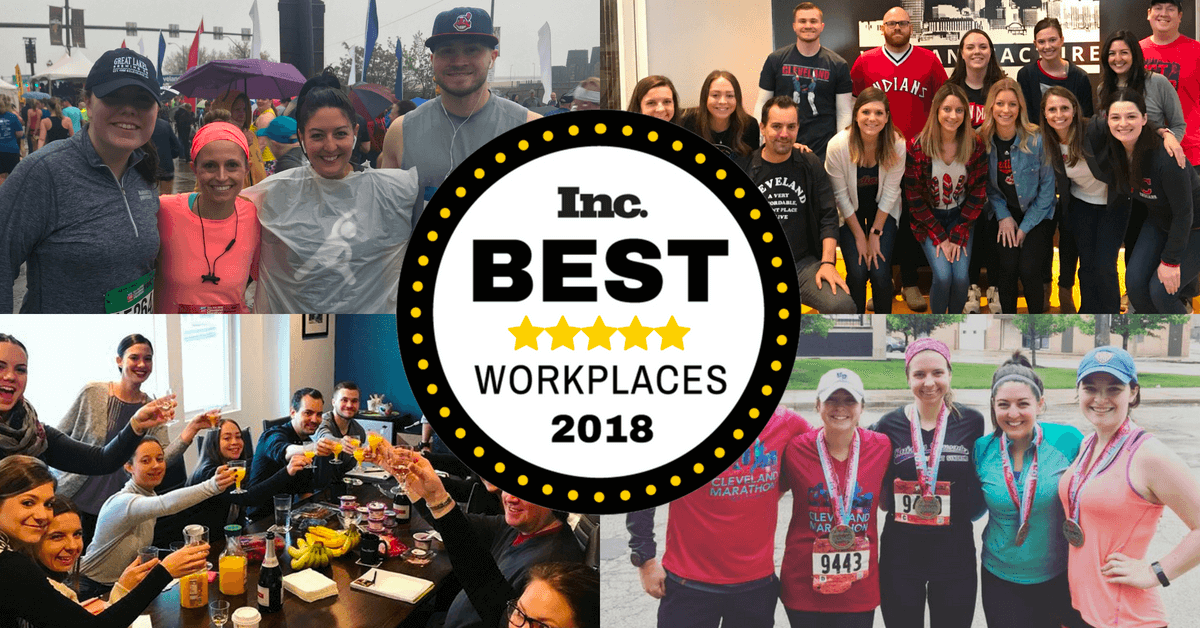 Inc. Magazine recently revealed its list of 2018 Best Workplaces , and out of more than 1,800 applicants nationwide, SyncShow was selected to be one of the approximately 300 companies awarded.
The award recognizes the country's top private companies that have created exceptional workplaces through vibrant cultures, deep employee engagement and stellar benefits.
"We've worked really hard over the last few years to build a company culture that allows people to be their best at work. While we offer a fun, flexible environment with some great benefits, our culture is much more than that. It's about how we engage with each other on a daily basis. It's about producing results for our clients and celebrating those successes. It's about collaborating to make us better and sharing the rewards." – Chris Peer, Founder & CEO

Watch the video below to learn more about what makes SyncShow a great place to work.