At SyncShow, as marketing people, we know that some of the best and most creative ideas come when you take yourself out of your daily routine. For that reason, our company shuts down every year for two days, heads out to a few cabins in the woods and takes time to reflect, plan and of course, enjoy ourselves outside of the office. This year was no different, we packed up our cars full of snacks, wine, whiteboards and left our laptops at home. It was time to focus on what we do for our clients and who we want to be.
For the past 4 years, our team spends retreat time at Pine Lake Trout Club in Chagrin Falls, OH. A beautiful fishing club nestled amongst some amazing fall foliage this time of year, it's the perfect place to walk away from the hustle and bustle of the office.
What did we learn?
During our time away, we knew it was crucial to turn the tables on what we do best for our clients from a strategic standpoint and we dedicated hours to doing it for ourselves. We defined our ideal customers, outlined what the ultimate 800 pound gorilla of a competitor would look like and spent time defining our value proposition.
Where did we land?
Knowing that your value proposition is what sets you apart from your competition, we knew it was crucial to walk away with a one sentence defining statement on who we are.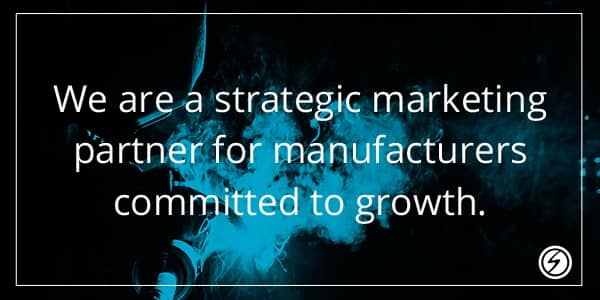 Positioning ourselves as the strong, strategic partner that works to help our clients grow sums up what we do. How we get there for each client is always a custom plan and we focus on being as agile as possible to reach those company growth goals.
What did we discover?
Most importantly, we discovered that as a team that works countless hours achieving results for clients in typically high stress, quick turnaround scenarios, when it's time to put our devices away and just relax, we really know how to have a good time together. After all, the team that plays together, stays together.
What is your value proposition? Please share your thoughts with us in the comments below!