It's no secret that video has become a powerful marketing tool, now more than ever. In the fast-paced world we live in, more and more consumers prefer video over other types of content. Wyzowl's 5th Annual State of Video Marketing Survey found that 87% of consumers say they'd like to see more video from brands in 2019.
So, why is this important? Well, if you aren't using video, you're likely falling behind. Each year, more and more businesses say that video is an important part of their marketing strategy. In early 2017, Wyzowl found that 63% of businesses were using video as a marketing tool. By the start of 2018, that had risen to 81%. Now, in 2019, the number has increased again to 87%.
Nevertheless, if you are still skeptical about using video for your business, check out our infographic that covers just five of the benefits of using video in your marketing strategy.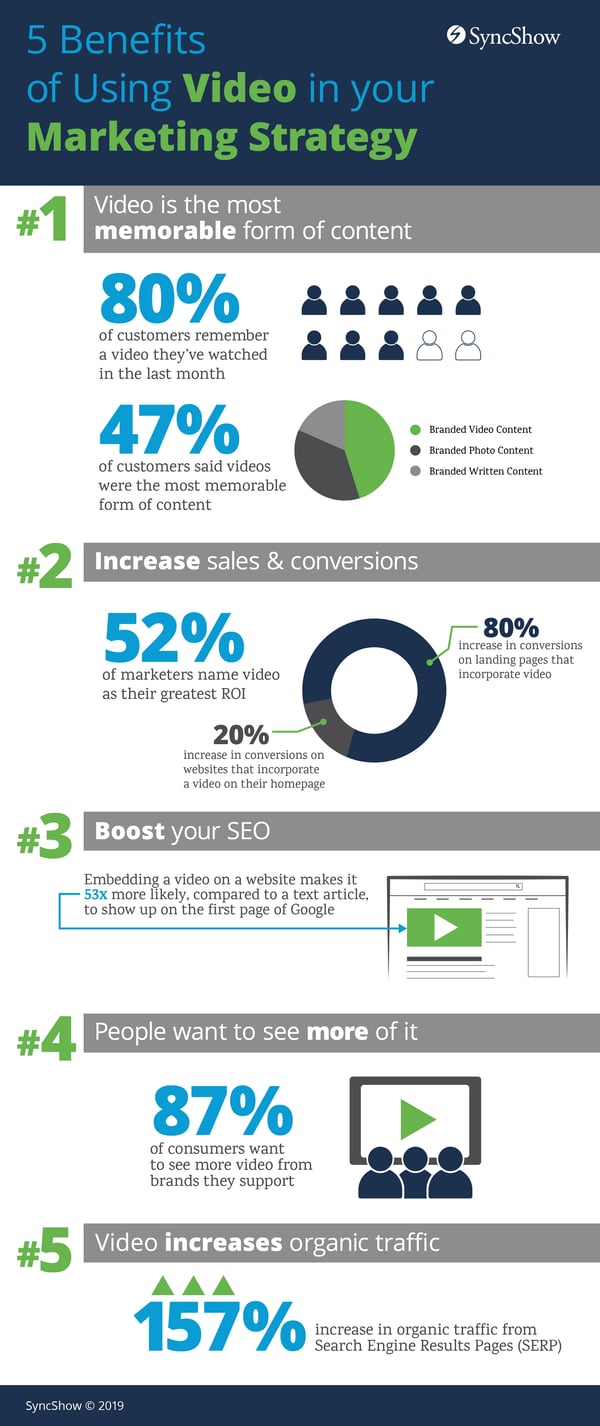 Ready to discuss how you can incorporate video into your marketing plan? Talk to a digital marketing consultant now.