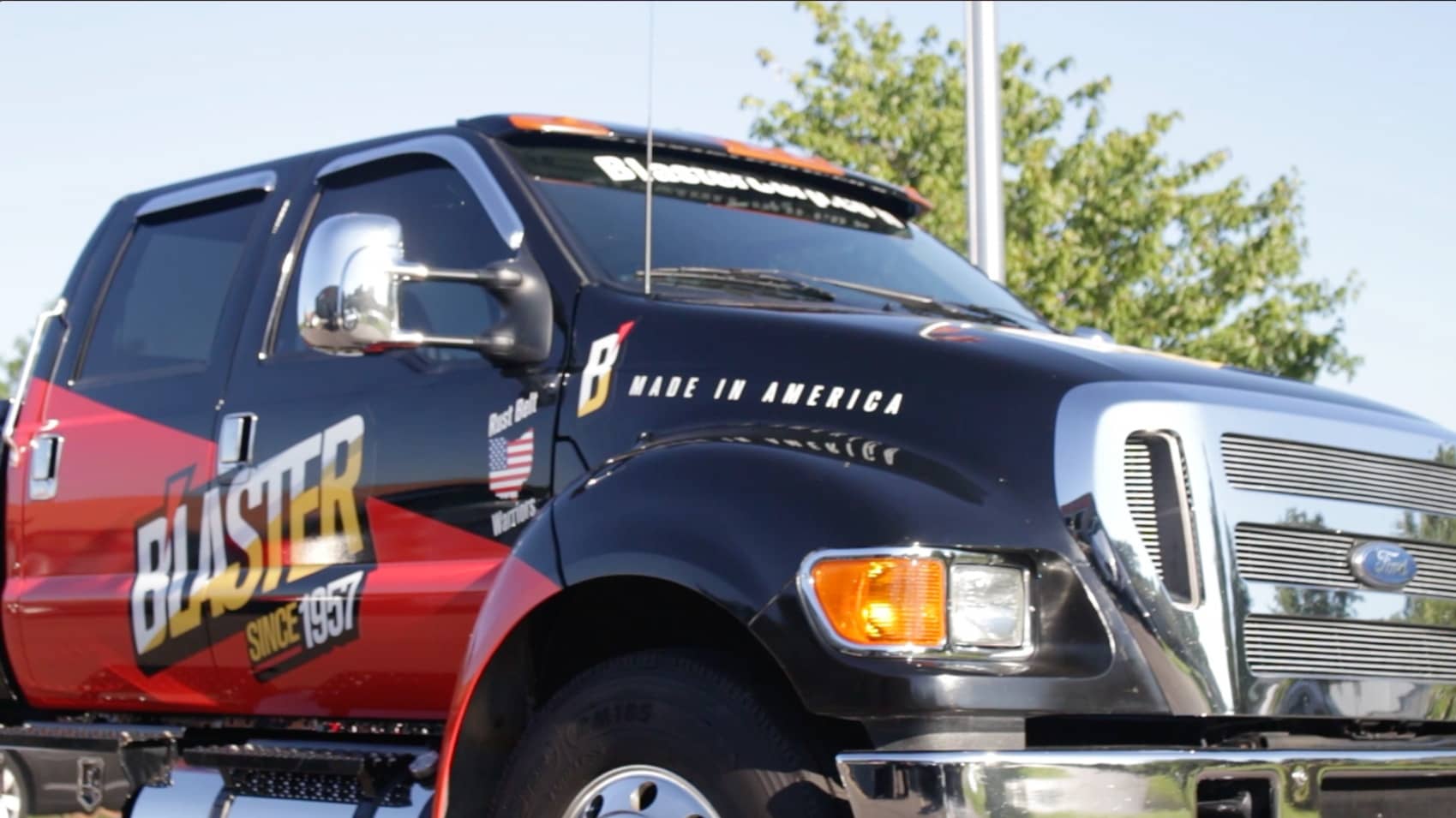 B'laster Corporation manufactures some of the highest-quality cleaners and lubricants on the market, and you can find them at many major retailers. Chances are, you've used one of their products (SyncShow team members use PB B'laster Penetrant to free up rusted or corroded car parts). We're proud to say they're located right here in Greater Cleveland.
Background Information
In 1957, Clevelander William K. Westley started B'laster Chemical Company to address a problem in a Florida phosphate mine—namely that moisture was corroding the mining equipment and covering it with phosphates. As a result, Westley created a successful solution to combat the corrosion: PB B'laster Penetrant. Forty years and many successful product launches later, B'laster moved its headquarters from Garfield Heights, Ohio to Valley View, where the company remains today, impressively manufacturing between 30,000 and 50,000 units daily.
Learn more about their history.
WHY WE MANUFACTURE CLE?
B'laster products are everywhere and they work—you've likely seen them at Home Depot or Lowes next to the WD-40. The company also shows great commitment to the Cleveland area, which is where they've always been headquartered.
If you want a quick, entertaining dose of what B'laster's about, check out the B'laster Pit Stop series and watch as the company's very own Tom Hrabak "explores some killer garages across the U.S. and meets some seriously cool people."
Visit WeManufactureCLE.com to learn about other Northeast Ohio manufacturers that help define our region. Nominate a manufacturer to receive a free video that shares their story!