We are very excited to announce that Ohio Business Magazine has recognized SyncShow on its list of Best Workplaces in Ohio for 2019.
"We've worked really hard over the last few years to build a company culture that allows people to be their best at work. While we offer a fun, flexible environment with some great benefits, our culture is much more than that. It's about how we engage with each other on a daily basis. It's about producing results for our clients and celebrating those successes. It's about collaborating to make us better and sharing the rewards." says CEO, Chris Peer.
At SyncShow, we put a great emphasis on cultivating a positive culture and helping each other in not only our professional lives but also our personal lives. Our team of people is our greatest strength, and we're continually developing the strongest team of marketers, strategists and growth consultants.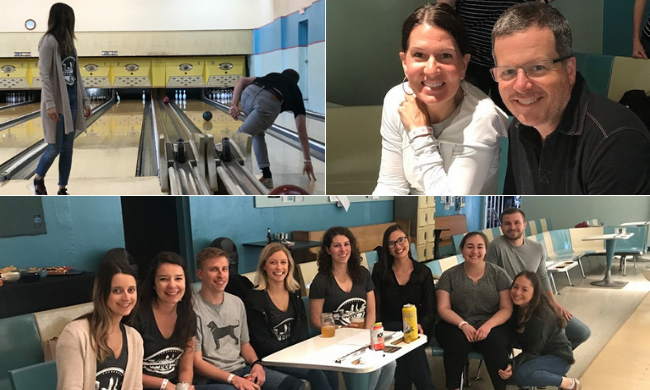 Photos: SyncShow's recent team outing at Mahall's 20 Lanes

We believe that a great workplace has little to do with perks or benefits. What truly matters when creating a great workplace is the environment you foster for each team member. Showing respect, support and appreciation for clients, each other and ourselves is what helps us to appreciate the small things each day.
Having respectful relationships with everyone we encounter and work with is a core value here at SyncShow. We work diligently to listen, learn and respond with respect always, no matter the situation.
We have always thought SyncShow was a great place to work, but receiving this award has proved we are on the right track.