What should you (or your child) really be doing (and not doing) to make the most of a social media marketing internship?
All the hype these days in the "grown up" world is about internships; getting experience within your desired field in order to give yourself a leg up against the competition when applying for jobs in the future. Whether it is discovering if a certain career path is really what you want or finding the type of office environment that is best for you, internships will give you a taste of the real world. As technology continues to advance, the opportunities and careers within the digital field will only continue to grow as a result. As we venture away from being casual social media consumers, it's important to know some dos and don'ts of being a professional social media marketer.
The Dos:
Make sure you DO these things to impress your future employer:
Research the company you are applying to. This way you can get acquainted with some of the company's main clients and projects while getting a feel for their office culture. Believe it or not, some companies actually look to see how many times you've visited their website.
Be engaged on social media. Isn't that what you want to be hired for? Show your future employer that you are engaging and that you're interested in relevant content in the field by following all of their social accounts, connecting on LinkedIn, and subscribing to their blog.
Take initiative. Do not be afraid to step up and take charge. Employers appreciate direct and outgoing workers. Find out who you will report to and establish a relationship with them – they will become your best friend.
Network before, during, and after. Since it is so easy to connect online and view mutual friends and connections, it is rare to land a job without having some type of connection. When searching for an internship, ask family, friends, and professors if they know of any available opportunities. During your internship, take the time to get to know as many people as you can within the company and learn from as many individuals as possible to get the most of your experience. Most importantly, keep in touch after your internship – you never know who you could run into down the road.
Send thank you notes. Yes, that is plural! I was once told that I did not receive an internship offer solely because I did not send a written thank you note even though I did send a thank you email. In this field, instant communication plays a major role. Try tagging the company in a thank you tweet immediately after an interview and then send out a traditional hand-written note as well.
The Don'ts
Be sure to avoid these DON'Ts so you can land your dream internship:
Lack focus or have broad goals on resume. Create a personal brand and stick with it. Use keywords and relevant content on your resume. Using words on your resume that are also used in the job description will stand out to the employer. Make sure you highlight communication skills and creative writing for any type of social media marketing position.
Forget to clean up your personal social media account. If an employer wants to find it, they will. Just because your account is set to private does not mean you'll go undetected. If taking the time to go through and delete questionable tweets or Facebook posts seems too daunting of a task, it may be wise to delete those accounts and start fresh with a more professional approach to social media.
Be afraid to ask questions. When you are in an interview, ask how they got involved with this company in this industry. Ask what they love about their job and what you can expect from this experience. This is a great way to get to know some of your future co-workers while getting a feel for what will be expected of you. Be careful however, asking questions that can easily be answered through online searches can make it seem like you didn't take the time to research the company.
Seclude yourself. An internship gives you the opportunity to explore the company and the industry. So get up out of your chair and learn as much as you can. Talk to people in various departments to get a real understanding of how they support the efforts of the company as well as add to your network of contacts down the line.
Turn down an interview. There is no harm in accepting an interview. It is free practice and a great source for networking. Even if you are not that interested in the job, you can always turn down the offer later. You may even find that this opportunity is something that is a good fit for you after talking to the interviewer(s).
Burn bridges. Even if you couldn't stand that one co-worker, do not get on their bad side. You might need their help in the future! You could even lose employment opportunities in the future if you burn the wrong bridge, everyone is connected and it's easy for a potential employer to reach out to someone from your past experience to get the down low on how you are as an employee.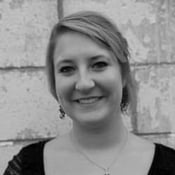 Mikayla Zernic was an Inbound Marketing Intern at SyncShow throughout December 2014 and January 2015 as well as Summer 2015. She studies communication studies and marketing in interactive media and social media at Ohio University. Taking pictures, relaxing at the beach, playing volleyball, and being surrounded by family and friends are among her favorite hobbies.Read more about her intern experience here.